With this data pane you can configure, control and monitor your netGauges Switch device.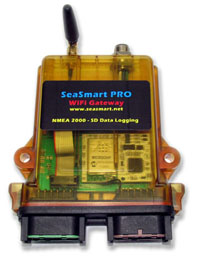 Remote control of up to twelve separate AC/DC circuits is now possible using any Web Browser device over existing internet services. Each SPST Relay is rated at 15 amps @ 120AC/24VDC. Can provide on-off control of both AC and DC loads.
The netGauges Switch is however much more than a On/Off controller. The standard functions include:
Can be controlled using local WiFi network only
Built-in Web Server with embedded user interface eliminates any set-up
Uses you existing internet service
Can also be controlled remotely from any location with internet access
Automatically logs each switch setting with timestamp
Cloud-base storage and reporting of switch status
No additional data plan charges
Optional source input Voltage monitor
Optional GPS input for Geo Location
Weather-resist enclosure for outdoor use
Built-in data logger to SD memory
Records everything when switcher is out of range
Up to a full year of storage
Automatically syncs to Cloud storage site when internet service is found
Cloud base storage and access from the HelmSmart data server
Add more netGauges sensors
Install additional temperature sensors to monitor room temperature.
Optional Power Monitoring inputs for real-time and historical cost tracking
Optional GPS input for asset tracking and mobile platforms
All switches are constantly monitored and automatically uploaded to Cloud Service sites for 24/7 access to status, control, and reporting. View graphs for historical use and get alarms via email or SMS when thresholds are reached
Download the data sheet to learn more or order your netGauges Switch directly here. Worldwide shipping is included in the 895 USD price.
If you already have a netGauges Switch go to the Devices Link above and select your registered unit to activate remote control.